Understanding the Middle-Class in India
Let's start by understanding the term 'middle-class'. In India, the middle class represents the majority of the population. This socio-economic group is characterized by moderate to high income, education, and aspiration for a better lifestyle. The middle class in India is not merely a monetary classification but a way of life that encompasses values, culture, and aspirations. They are the driving force behind India's rapidly growing economy, yet they also face unique challenges that can make life quite demanding and strenuous.
Education: The Passport to a Better Life
The middle-class families in India place a high value on education. For them, education is seen as a key that can unlock the doors to a better future for their children. Middle-class boys are often under immense pressure to perform acadically. The competition is fierce, and the stakes are high. A good education is seen as a ticket out of mediocrity and a path to a better life.
The Pressure to Succeed
The middle-class boys in India often grow up with a heavy burden of expectations. Parents, society, and even the boys themselves place a lot of pressure on achieving success. From a young age, they are taught that they must excel in everything they do. The pressure to succeed is enormous and can lead to stress, anxiety, and other mental health issues.
Economic Challenges
Despite being the backbone of India's economy, the middle class faces several economic challenges. They have to deal with the rising cost of living, inflation, and the increasing gap between the rich and the poor. In addition, the middle class is often caught in the crossfire of government policies which seem to either favour the rich or cater to the poor.
Gender Roles and Expectations
Traditional gender roles and expectations also weigh heavily on middle-class boys in India. They are often expected to conform to societal norms and expectations. This includes being the primary breadwinner in the family, being strong and not showing vulnerability, and adhering to traditional masculine roles. These expectations can be restrictive and create a lot of pressure.
The Struggle for Identity
In a rapidly changing society like India, middle-class boys often struggle with their identity. They are caught between traditional values and modern influences. They are expected to uphold traditional values at home while adapting to the modern values of the globalized world. This dichotomy can create a lot of confusion and make it difficult for them to form their own identities.
Pressure to 'Fit In'
From a young age, middle-class boys in India are taught to conform and 'fit in'. They are told to follow the crowd and not to stand out or be different. This pressure to conform can stifle their individuality and creativity. It can also lead to feelings of insecurity and low self-esteem.
Conclusion: The Need for Change
In conclusion, the life of a middle-class boy in India can be quite challenging. They face numerous pressures and challenges that can make life difficult. However, these challenges also make them resilient and resourceful. It's important for society to recognize these challenges and work towards creating a more supportive and understanding environment for these young boys. Change is needed, not only in terms of policies and economic conditions but also in societal attitudes and expectations.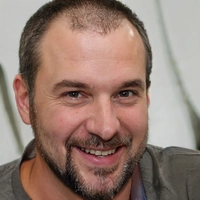 Arjun Suryavanshi
I am Arjun Suryavanshi, a versatile expert in fashion and beauty, sports, and technology. My passion for these fields has led me to extensively research and develop unique insights that I love to share with my audience. I am particularly captivated by Indian life and its rich culture, which fuels my excitement in writing about Indian news and events. Through my work, I strive to showcase the beauty and diversity of India while staying up-to-date with the latest trends and developments in my areas of expertise.